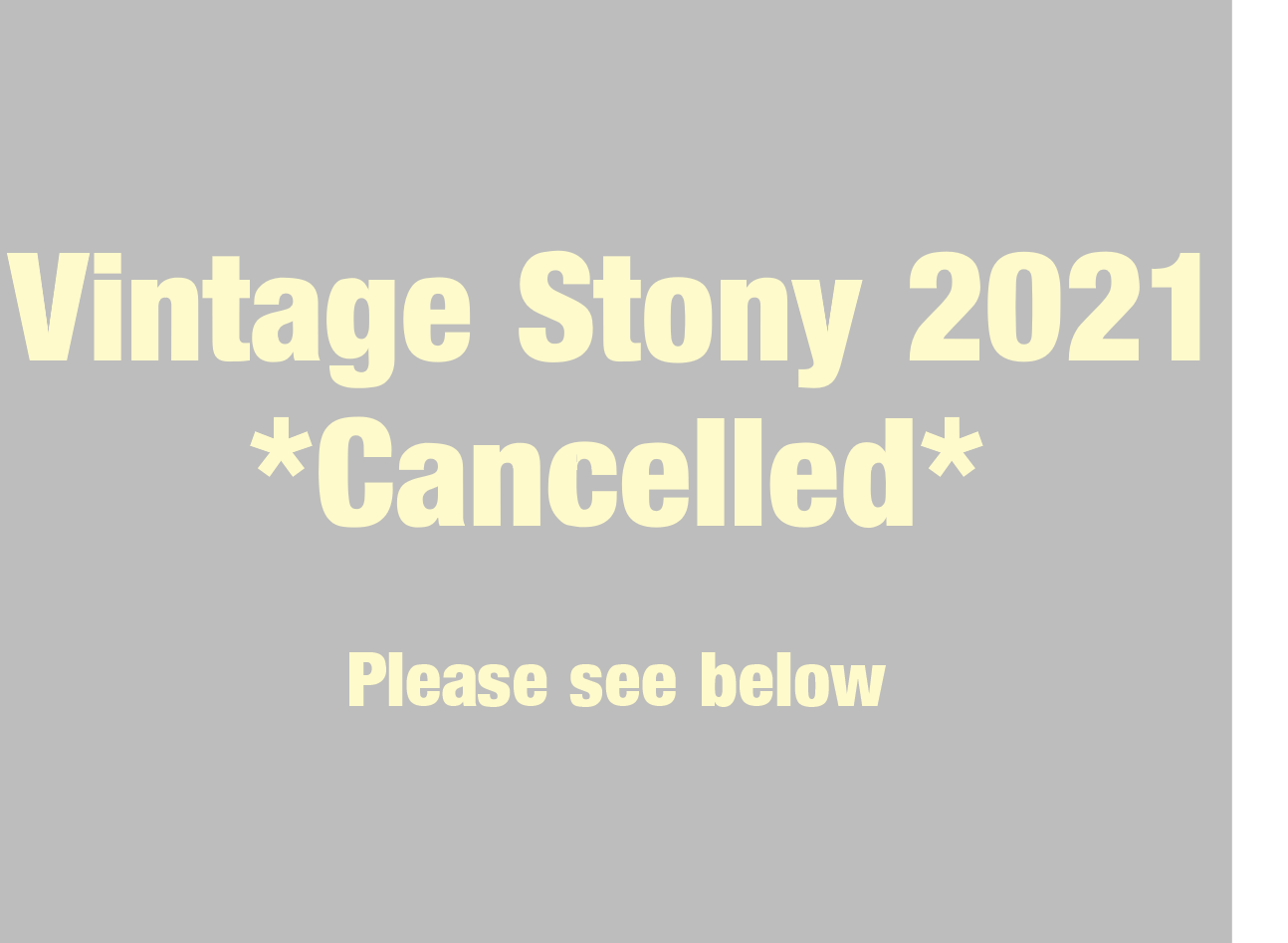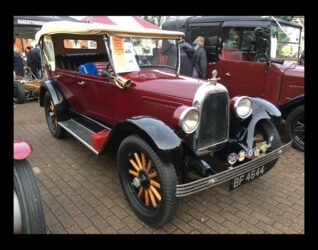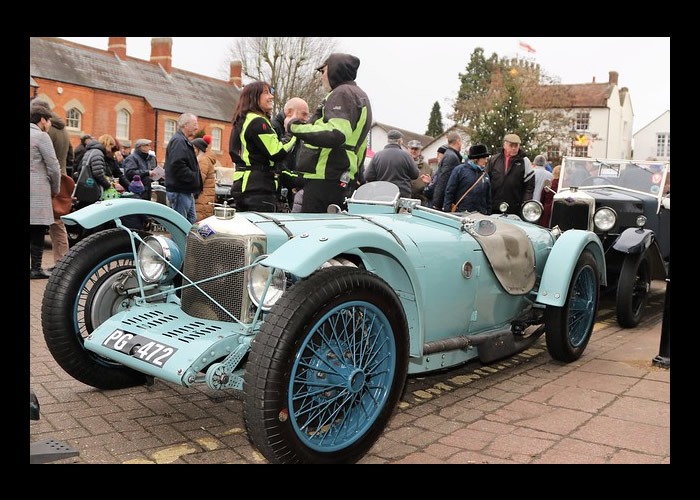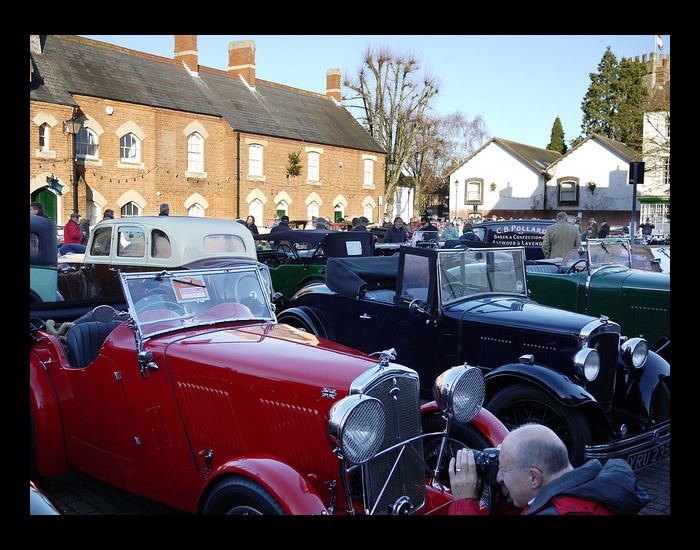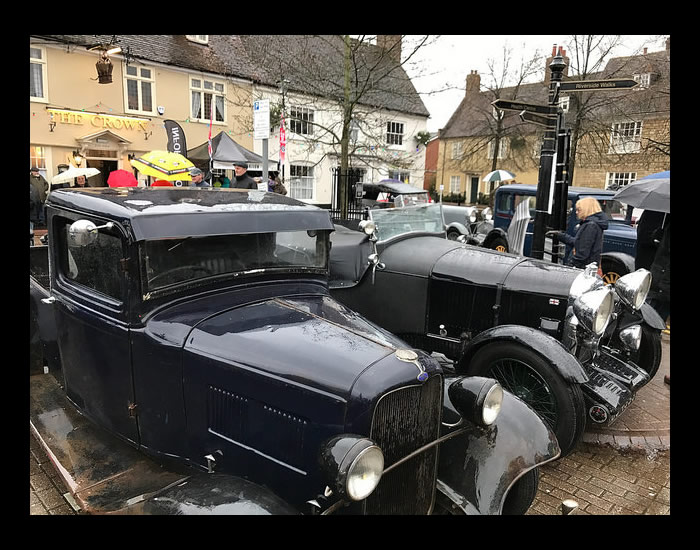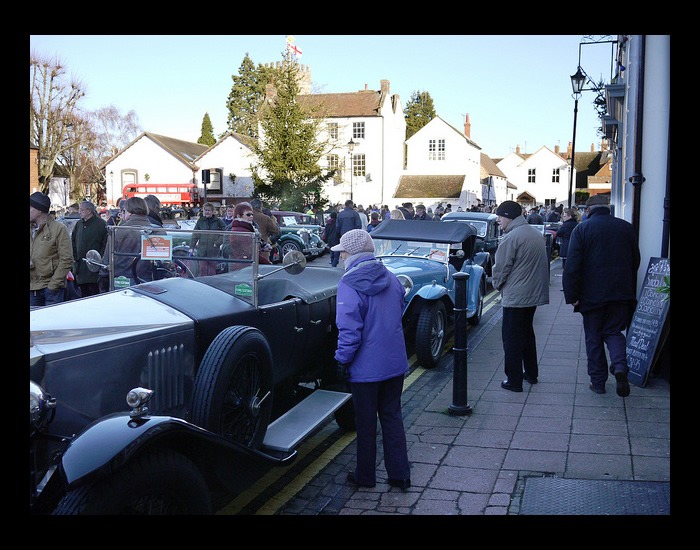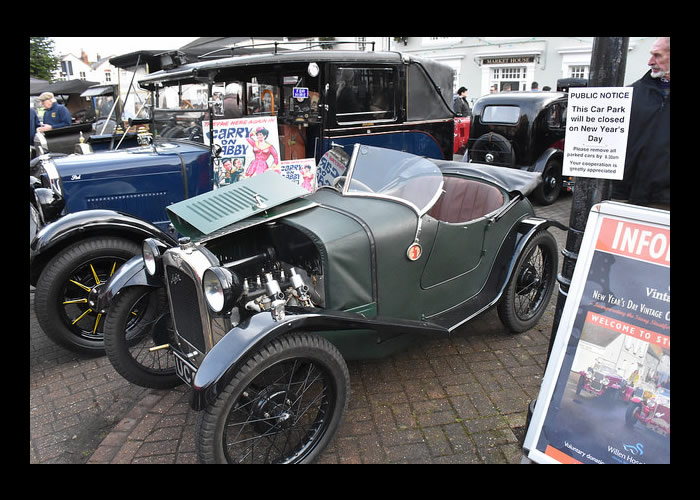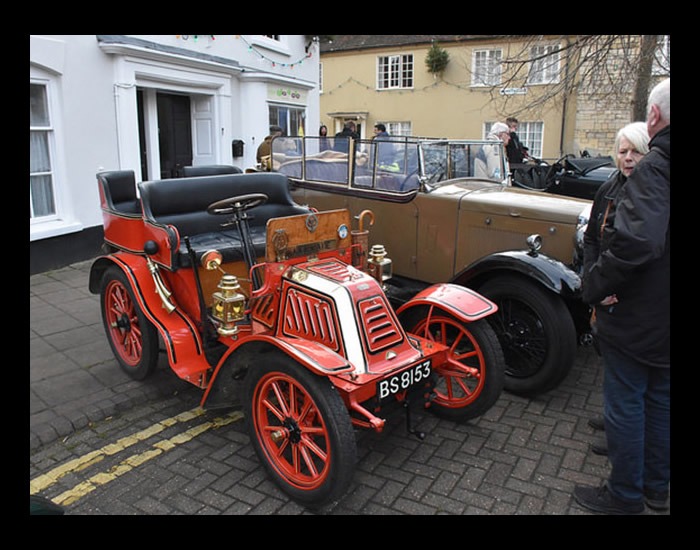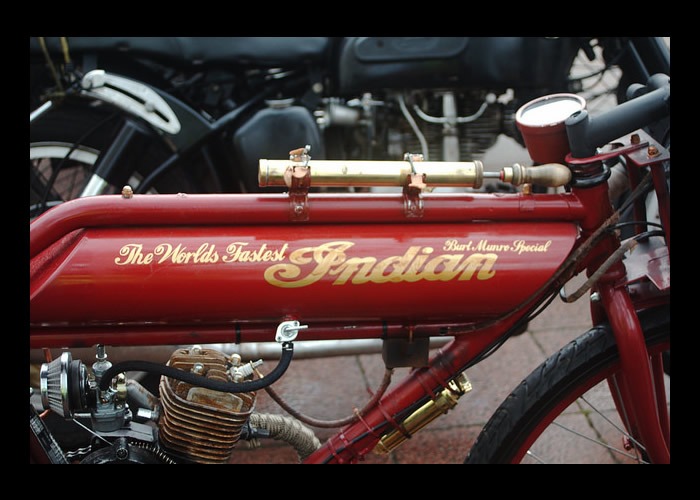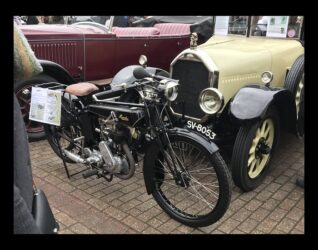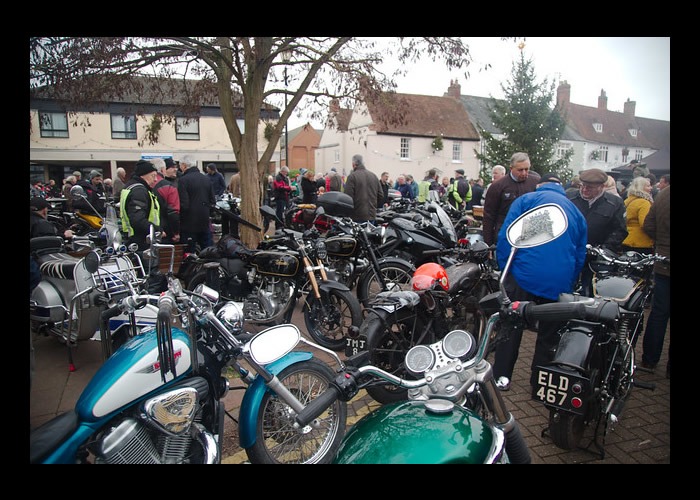 It is with regret we have come to the conclusion that it will be impossible to hold Vintage Stony on New Year's Day 2021 in the way that we are used to and all enjoy.
As you will know, our event is held in a public space where it is not possible to control the number of visitors – be they exhibitors with their vintage and classic cars or the many members of the public who attend.
With the ongoing Covid–19 epidemic and demands required of the Government Protocols, we could not guarantee to maintain safe distances between you all, nor maintain the maximum meeting numbers required.
We sincerely hope that this dilemma will be over soon and that we are able to invite you all to our Classic Stony event in June 2021. In the meantime, we hope that you will keep safe and will manage to avoid this illness, and we look forward to seeing you and your cars, bikes and other vehicles of interest in the future.
Best Wishes to you all
Vintage & Stony Events Team
Welcome to Stony Stratford
The jewel in the crown of Milton Keynes and home of Vintage Stony. We can't lay claim to putting Stony Stratford on the map – the Romans did that for us, but we do run two pretty special and popular car and motorcycle festivals in Stony, that have been growing steadily in size and stature for the past 10 years.
Our New Year's Day event showcases pre-1940 cars and bikes, which have pride of place in the Market Square. Expect to 'see' a great deal of Vintage cars and bikes and even a few commercials, expect to 'hear' a cacophony of engines as we celebrate the New Year with 'one minutes noise' at midday, followed at 12.30, by our unmissable awards presentation, expect to 'eat and drink' at one of the many pubs and restaurants and stalls that open up especially to welcome you. Oh, and you can expect a free bacon butty if you are one of the first of the vintage pilots to arrive.
Its free for entrants and spectators but we do collect donations for Willen Hospice. We are informed that they need to raise an astonishing 4.7 million a year to make it all happen, so please give generously – every little helps and any donation no matter how small will be gratefully received.
We look forward to seeing you here.
Our 2020 welcome leaflet is available to Download Now.
Funds Raised from Stony's Classic and Vintage meetings
Vintage Stony 2020 raised £5,850, our sister event Classic Stony last summer generated a further £6,225, bringing the total raised to nearly £75,000 over the years. All of these donations are sent to the local Hospice at Willen.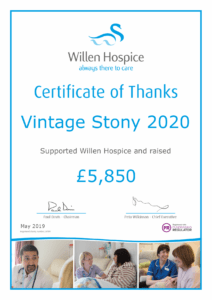 Visitor Information
Visitors to the Town are requested to use the public car parks as shown on downloadable PDF. Please refer to the map opposite and the link for details (click image for enlargement).
Google Maps provides greater detail of the area and a helpful route finder. Alternatively, you can set your sat-nav destination to the Market Square, Stony Stratford, MK11 1BE (note: this is the Show Area, car parking is situated nearby so please use this location only as a guide).
A warm welcome awaits you in all of Stony Stratford's restaurants, coffee shops and watering holes (it may be prudent to book in some cases).
Those visitors interested in the local history may wish to visit the Stony Stratford Community website which has all local services and visitor information on it which includes taking a stroll on the official Stony Stratford town walk.
Our 2020 welcome leaflet is available to Download Now.
A Few Words of Advice
As with all public events, the public will be there! So it makes good sense to keep an eye on your car and possessions, as event organisers cannot be held liable or responsible for any claim.
If you haven't already, why not sign up for our updates – we won't bombard you with irrelevant information.
Finally, The event can get quite busy at times read more here, especially early on – please be patient (all the marshals are unpaid volunteers). On the off chance you have to park outside our allotted areas, marshals will have copies of our town map & car park leaflet to hand out to assist you in finding alternative parking, just be mindful of drive and pedestrian access points. and please remember none of us are 'above the law'.
Find Us
(click to enlarge)
---
DURING THE DAY
Vehicles (and spectators) tend to arrive pretty much all morning and depart early afternoon. Although the event winds up at 2pm there is absolutely no hurry for you to leave.
12.00 We have ' A Minutes Noise' in memory of Ron Carey, the driver who sadly lost his life at the 'Veteran' London – Brighton run 2019. Our thoughts are with his family and freinds.
12.30 Our 'Awards Presentation' held in the Market Square. (Not to be taken too seriously, unless you win one!!)
Vintage (Pre-War) Vehicle Awards:
• Oldest Car
• Furthest Driven (to the event)
• Judges Take Home Car
• Spirit of the Show
• Best Restored Motorcycle
• Best Unrestored Motorcycle
---
Displaying your Vehicle
NO BOOKING REQUIRED! Displaying your vehicle really couldn't be easier. All you need do is turn up on the day.
All Motorcycles and Pre-war vehicles should head for the Market Square and all Post-War vehicles' please make their way to Cofferidge Close or the High Street. Our team of volunteer marshals will be on hand to help point you in the right direction. If you could avoid arriving too early, as we will be busy setting up the relevant display areas.
As in previous years, drivers/owners will be asked to fill in a simple vehicle information card for the windscreen and a registration card to be returned to the information point in the Market Square (this is essential if you wish to entered for our Pre-War Furthest Driven award ). Exhibitors will be politely asked for a purely voluntary donation to our chosen charity Willen Hospice (suggested donation £5 per vehicle); this is absolutely optional/voluntary, anything you give will be hugely appreciated.
While you're at the information point, why not take the opportunity to buy one of our very collectable Vintage Stony 2020 badges visit the website. We only make 100 pieces – when they're gone they are truly gone – so get in early if you would like one (£5, again all profits to Willen Hospice).
Opening Times
09.30am – The Market Square opens to Pre-war Cars and Motorcycles.
09.30am – Classic Cars in Cofferidge Close, (accessed off Silver Street) and the High Street.
…you might also be interested to know
At 12.00 We have ' A minutes noise' in memory of Ron Carey, the driver who sadly lost his life at the 'Veteran' London – Brighton run 2019. Our thoughts are with his family and friends.
At 12.30 Our Pre-War Prize giving in the Market Square, (Categories shown under AWARDS).
Awards
Vintage (Pre-War) Vehicle Awards:
• Oldest Car
• Furthest Driven (to the event) Registration card required
• Judges Take Home Car
• Spirit of the Show
• Best Restored Motorcycle
• Best Unrestored Motorcycle
---